Six children total, three biological (Maddox, Pax Tien, and Zahara) and three adoptive (Angelina Jolie and Brad Pitt's ex-partners) (twins Knox and Vivienne, and daughter Shiloh).
The couple's first biological kid was named Shiloh. Therefore, it is understandable why the media has been interested in her since her birth.
Angelina made the decision to give birth in Namibia, where the government had to take extra precautions to ensure her safety. And interest in her hasn't diminished since the baby was born.
The urge of a girl to cut her hair short, wear men's clothing, and associate herself with a boy at an early age was likely tied to this specifically.
This condition obviously vanished by the age of sixteen.
Shiloh started wearing considerably more feminine clothing and lengthened her hair. She appeared on the red carpet with her mother while wearing pretty gowns in front of millions of online viewers.
Jolie-Pitt obviously absorbed the best qualities of her parents.
The child herself appears to be a little weary of the feminine image, though. She just made the decision to shave once more, removing all but the previous buzz cut of her beautiful blond hair.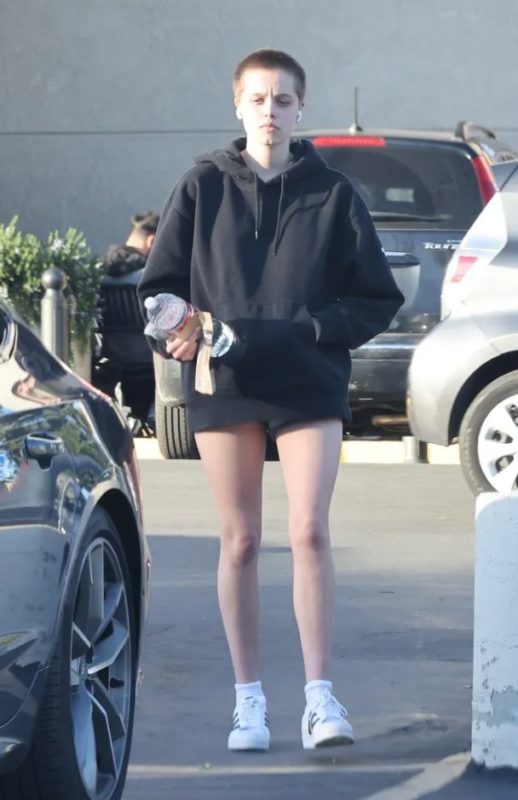 Shiloh was recently photographed by paparazzi in a Los Angeles parking lot. The girl was wearing a long, black hoodie with shorts. White socks and sneakers complemented the look.